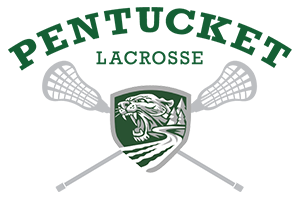 REGISTRATION for the 2023 Learn to Play Lacrosse Session is NOW OPEN
We partner with BSN sports for all our team gear. From sweatshirts to hats, to basically anything you need to cheer on the PYL, they have it covered. Check back soon as we will be adding the panthers logo to line up. Explore Fan Store
---
2024 Spring Season Information
Town Teams (Pentucket Youth Lacrosse)
Little Laxers- coed grades PreK(4 years old) to K
1/2 - boys and girls teams for grades 1 & 2
3/4- boys and girls teams for grades 3 & 4
5/6 - boys and girls teams for grades 5 & 6
7/8 - boys and girls teams for grades 7 & 8
Details:
Teams consist of kids from Groveland, Merrimac, and West Newbury
Indoor practices (1x/week) begin the week of 2/26/24 and move outdoors around the end of March/beginning of April. Outdoor regular season practices are 2x a week for 90 minutes each. Practices are usually Tuesday, and either Thursday or Friday from 5:30-7 pm. Little Laxers sessions are Sundays from 11-12 pm
Games begin the first weekend of April
Games are on Sundays either at Pipestave Hill in West Newbury or at the opposing team's field
The regular season is 8 weeks, with no games on Easter Sunday or Memorial Day Weekend
Fees:
$55 - Little Laxers
$100 -1/2
$190 - ¾ to 7/8
Each child registered in teams from ½ to 7/8 will also need to pay league insurance, which is $40 per child.
Registration opens November 1, 2023.
NEW - Lululemon Pop-Up Team Store Open till 11/2!
Order NOW for on-time delivery for the Holidays
SHOP DETAILS
- Shop Now: https://bsnteamsports.com/shop/XMAS236631
- Store Open From: October 19 - November 2, 2023

FOLLOW US ON SOCIAL MEDIA
Follow us on Instagram
Follow us on Facebook